Andante in A Minor by Ferdinando Carulli (1770 – 1841)
Grade 2 Early Intermediate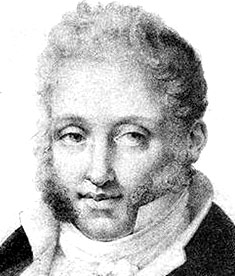 Ferdinando Carulli was born in Naples, Italy on February 10, 1770. Carulli's first musical instruction was on the cello, but he soon turned his attention to the guitar. Carulli was entirely self taught, as there were no guitar teachers in Naples at the time. Despite having no formal instruction on the guitar, Carulli rapidly became known as one of the leading virtuosos of his day.



Notes
This piece is not difficult to play as there are no barred chords and tricky fingering. Tempo is Andante which means keeping the tempo moderately slow and even. Many of Carulli's songs focuses on exercises and helping the player get familarized with the instrument. Many of his songs are easy to play. If you are new to the classical guitar. Ferdinando Carulli will definitely be a good start.
This piece was taken from Classical For The Guitar by Jerry Synder.