Adagio for strings (Opus 11) by Samuel Barber (1910 – 1981)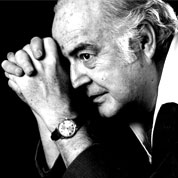 Samuel Osmond Barber II (March 9, 1910 – January 23, 1981) was an American composer, pianist, conductor, baritone, and music educator, and one of the most celebrated composers of the 20th century. Barber's Adagio for Strings was originally the second movement of his String Quartet, Op. 11, composed in 1936. Barber was inspired by Virgil's didactic poem Georgics.



Notes
20th century. Capo 1st fret. 4/4 Time Signature. 4 pages. 69 Measures.
Guitar Pro Playthrough