Tu verras by Chico Buarque (1944-)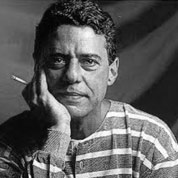 Francisco Buarque de Hollanda popularly known as Chico Buarque is a singer, guitarist, composer, dramatist, writer and poet. He is best known for his music, which often includes social, economic and cultural commentary on Brazil and Rio de Janeiro in particular.



Notes
Latin. 17 Measures. 3 Pages. Time Signature 4/4.