Invierno Porteño by Ástor Piazzolla (1921-1992)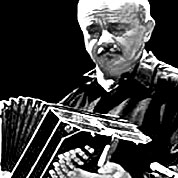 Ástor Pantaleón Piazzolla was an Argentine tango composer and bandoneón player. His oeuvre revolutionized the traditional tango into a new style termed nuevo tango, incorporating elements from jazz and classical music. A virtuoso bandoneónist, he regularly performed his own compositions with different ensembles.




Notes
Tango. Time/Key Signature: Varies. 11 pages. 124 bars. Arranged by Sergio Assad.
The Cuatro Estaciones Porteñas, also known as the Estaciones Porteñas or The Four Seasons of Buenos Aires, are a set of four tango compositions written by Ástor Piazzolla (1921-1992), which were originally conceived and treated as different compositions rather than one suite, although Piazzolla performed them together from time to time. The pieces were scored for his quintet of violin (viola), piano, electric guitar, double bass and bandoneón. By giving the adjective porteño, referring to those born in Buenos Aires, the Argentine capital city, Piazzolla gives an impression of the four seasons in Buenos Aires. The order of performance Piazzolla gave to his "Estaciones Porteñas" is: Otoño (Autumn), Invierno (Winter), Primavera (Spring), Verano (Summer). It was different from Vivaldi's order.
Guitar Demo (Mateusz Kowalski)
Guitar Pro Playthrough