Acentuado by Ástor Piazzolla (1921-1992)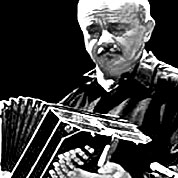 Ástor Pantaleón Piazzolla was an Argentine tango composer and bandoneón player. His oeuvre revolutionized the traditional tango into a new style termed nuevo tango, incorporating elements from jazz and classical music. A virtuoso bandoneónist, he regularly performed his own compositions with different ensembles.




Notes
Drop D. Arranged by Brendan Lake. 56 bars, 3 pages. Key of D minor. Harmonics.
Argentine tango composer Astor Piazzolla created the piece 'Oblivion' in 1982. It was famously featured in the 1984 Italian film 'Enrico IV' ('Henry IV') directed by Marco Bellocchio.

Guitar Demo
The song has been described as "haunting" and "atmospheric," and is considered to be one of Piazzolla's most popular tangos. 'Oblivion' evokes sadness, despite its lyrics speaking of love. It also has a harmonic sophistication and whispered sadness.
Guitar Pro Playthrough